You've decid­ed to learn Latin?
Fan­tas­tic! That is one of the best deci­sions you'll ever make, believe me!
Read­ing and under­stand­ing the writ­ings of peo­ple from ancient Rome, the Mid­dle Ages, and the Ear­ly Mod­ern peri­od is almost time-trav­el­ing. I've been teach­ing Latin for over a decade and have seen the joy and plea­sure stu­dents get from read­ing some­thing from two mil­len­nia ago. You've made a great decision!
But what now? What should you do next?
On the first day of learn­ing Latin, there are sev­er­al deci­sions to make. You will have to decide if you should teach your­self Latin or do it with the help of a teacher or tutor. You will have to find and decide on a method, find books and ancil­lary mate­ri­als. You will have to decide how much time you can set aside for your stud­ies and cre­ate a rou­tine for them. You will also have to for­mu­late your goals and moti­va­tions for learn­ing Latin.
All these things might seem minor com­pared to the big deci­sion about learn­ing Latin, super­flu­ous even. They are, how­ev­er, imper­a­tive, and once you've dealt with them, they will get you to where you want faster and smoother.
And don't worry!
We'll go through it all and dis­cuss what to expect at the begin­ning of your stud­ies. Towards the end of this arti­cle, I'll share a great tip to get you start­ed with your Latin studies.
So, with­out fur­ther ado, let's have a clos­er look at what you could do on day one of learn­ing Latin.
Goal and Motivation for Learning Latin
The first thing you have to do on your first day as a Latin stu­dent con­cerns your end goal and motivation.
Learn­ing Latin is fun and excit­ing, but there will be times when you will want to throw it all out the window.
So, before you start with any­thing else, sit down and think about why you are doing this and where you want it to lead. Write it down and put it some­where visible.
This might seem redun­dant, but it will help you fur­ther along with your stud­ies and remind you of your pas­sion. Do not skip this step.
Read more about moti­va­tion and goal set­ting: How to learn Latin: Goals, moti­va­tion, and habits
Teaching yourself Latin vs having a teacher
The sec­ond thing you have to do is decide if you want to learn Latin on your own, get a pri­vate tutor, or sign up for a class. It's a mat­ter of pref­er­ence, and per­haps you already know what you want.
There are pros and cons to each, and you will have to con­sid­er them all: which things do you think would be impor­tant, annoy­ing, impos­si­ble, fan­tas­tic with the dif­fer­ent alternatives?
Sug­gest­ed read­ing: The pros and cons of hav­ing a teacher vs teach­ing your­self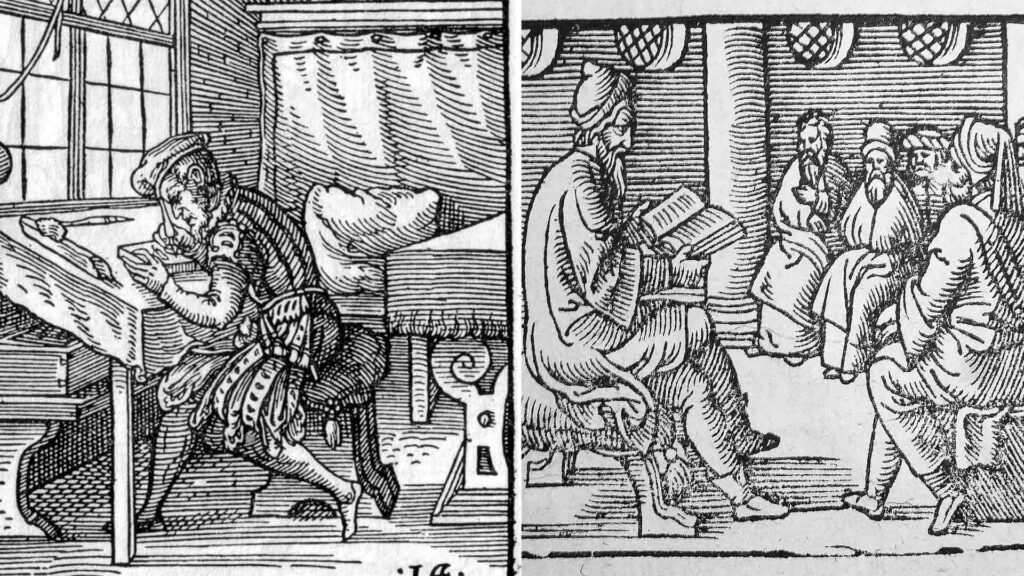 If you have the means, you can always try them all or in com­bi­na­tion. I would begin by study­ing inde­pen­dent­ly, with a tutor or coach that could hold me account­able and help plan my stud­ies and be at hand for any ques­tions that pop up.
Lat­er on, once you have a grip on Latin, you could take a few class­es and per­haps even go to a Latin immer­sion course where you get to speak and hear only Latin for days and even weeks!
Decide on a study method
There are dif­fer­ent meth­ods for learn­ing Latin, like any oth­er thing in life. But, how do you choose? Should you go with the tra­di­tion­al Gram­mar-Trans­la­tion approach? A read­ing-based approach? A more induc­tive, immer­sive approach?
In this case, you will have to decide what you think suits you best. There is no pres­tige in how you chose to learn. As long as you get the work done and make progress towards your goal, you're good. How­ev­er, I urge you to keep an open mind and dare to try new things.
I always teach my stu­dents by using a com­bi­na­tion of great amounts of easy read­ing and some gram­mar study with a large amount of con­ver­sa­tion in Latin.
This means learn­ing to read and under­stand in Latin—with­out trans­lat­ing, while at the same time learn­ing every­thing about gram­mar and the lan­guage. Doing this in Latin means my stu­dents hear and immerse them­selves in Latin even when learn­ing about grammar.
Get the materials you need for your Latin studies
Depend­ing on the method, you might choose dif­fer­ent mate­ri­als. There are count­less books, and I have looked at the most pop­u­lar and unpop­u­lar ones. The book I swear by is Famil­ia Romana by Hans Ørberg. It is a text­book of ca 200 pages writ­ten whol­ly in Latin!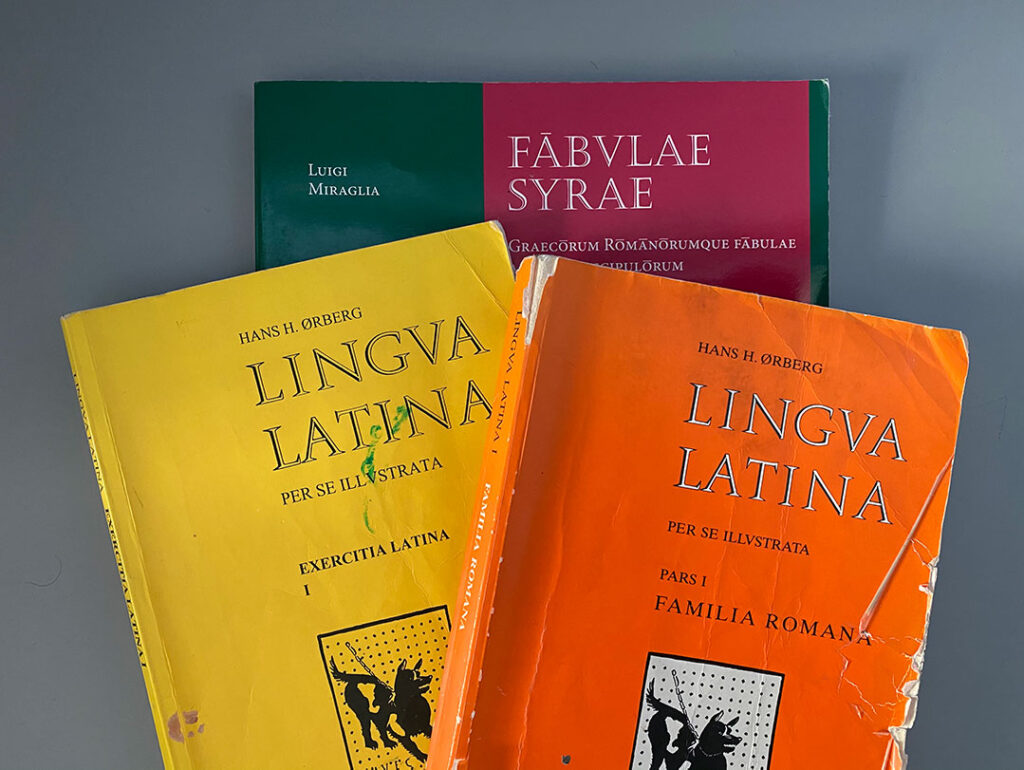 It starts with the sen­tence "Roma in Italia est" and through an impres­sive feat of weav­ing text with images and sym­bols, it takes you to the abil­i­ty to read quite com­plex Latin, all the while teach­ing you gram­mar. For more rec­om­men­da­tions check out our list of Best books for learn­ing Latin.
If you choose Famil­ia Romana, you don't need to wor­ry about get­ting a dic­tio­nary or a gram­mar book in the begin­ning. But, do get the exer­cise book, Exerci­tia Lati­na I.
(For a method of using Famil­ia Romana, see the end of this article.)
How much time do you have to study?
We all tend to fill our days with work, fam­i­ly, friends, read­ing, Net­flix, and many oth­er things. If you want to learn Latin, you have to take an hon­est look at your day and see how much time you have.
It would be best if you aimed to study or read every day. It's bet­ter to study 20–30 min­utes a day than eight hours on Sat­ur­day. Habit is key!
If you are work­ing full time and have a fam­i­ly, it might be dif­fi­cult to find four hours to study dai­ly. But some­times we have more time than we think—I once mea­sured every sin­gle minute I was work­ing for a day and I was shocked, to say the least: all the lit­tle breaks, the walks to the bus, the wait­ing in line, the scrolling of YouTube…
Do what you can to carve out as much time as possible—be it 4 hours or 20 min­utes. Ide­al­ly, you want at least 40 con­sec­u­tive min­utes to study, and then through­out the day, you can revise and prac­tice what you've learned. But any amount is good as long as you can fit it in with the rest of your life. Make it doable and realistic!
Create a study routine of habits
So, you've decid­ed how you'd like to learn, what method and books you will use. You've deter­mined how much time you will spend each day on Latin.
Now, it's time to make a plan!
It's tempt­ing to start read­ing, but with­out a plan, you run the risk of quit­ting as soon as the rush of nov­el­ty tapers off. The best plan is to cre­ate a set rou­tine built on habits for your studies.
In the begin­ning, I sug­gest you lim­it your­self to one study habit: work­ing with your text­book every day, at the same time.
Read this arti­cle to learn how to cre­ate a last­ing Latin learn­ing habit
It's impor­tant to focus on the habit, not on the out­come. You can't decide that you will reach a par­tic­u­lar out­come, but you can per­form a set of habits every day, which in time take you to your desired outcome.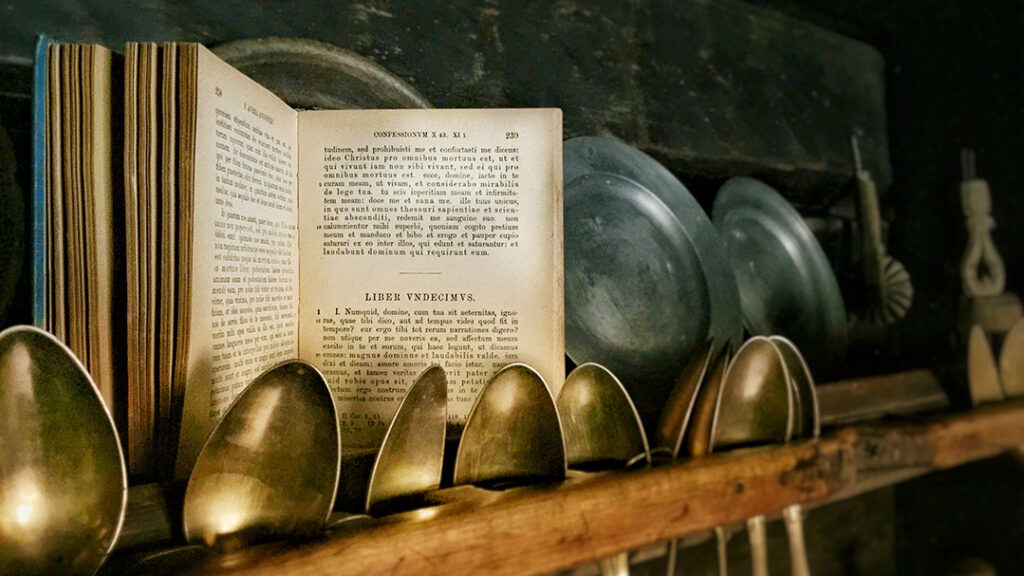 What to expect at the beginning of your Latin studies
On your first day of learn­ing Latin, you will like­ly feel two things: "This is so excit­ing!" and/or "I have no idea where to start!"
Learn­ing Latin is quite dis­tinct from learn­ing mod­ern lan­guages: When learn­ing Latin, we are learn­ing the lit­er­ary lan­guage that evolved in a com­plete­ly dif­fer­ent cul­tur­al and his­tor­i­cal con­text: the lit­er­ary elite of ancient Rome 2000 years ago, and there are no native Romans left that we can ask when we are in doubt.
How­ev­er, remem­ber that it only takes time and prac­tice to learn Latin.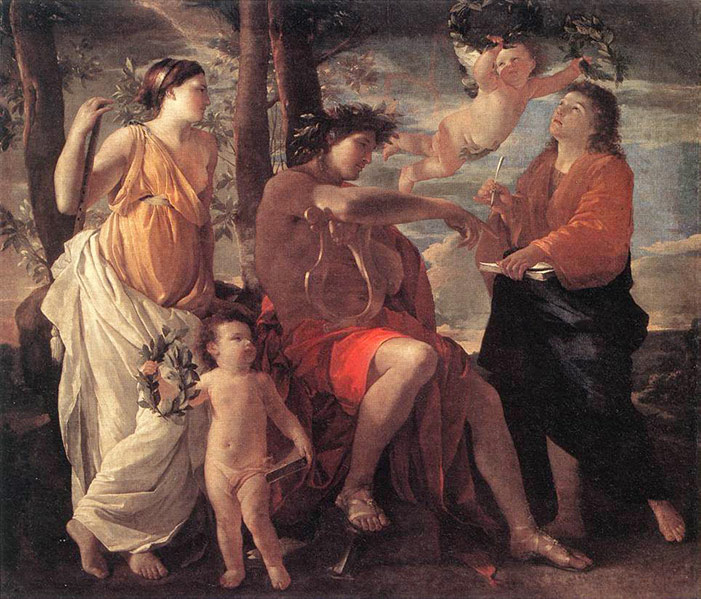 To com­bat stress and fear, I always tell my stu­dents to imag­ine they already knew Latin well and could read with ease. What do you pic­ture your­self doing? Read­ing Ovid? Going through Medieval man­u­scripts? Write ever­last­ing poet­ry your­self? Just imag­ine the possibilities.
With all your deci­sions about how and when you will learn Latin, it's time to get start­ed. Good luck and remem­ber to have fun! There will be bumps in the road ahead; keep an eye on the hori­zon and enjoy the ride!
One day you will read and share the thoughts of peo­ple who lived thou­sands of years ago.
Pro-tip for getting started with your textbook
Before leav­ing you, I want­ed to give you a tip to kick-start your stud­ies. This is a 13-step study rou­tine that I rec­om­mend my stu­dents for study­ing the text­book, Famil­ia Romana. The method applies to oth­er text­books as well, with a few tweaks. This method will make sure you mas­ter every­thing in the book and nev­er feel out of your depth:
13-step routine for studying Latin as a beginner with Familia Romana
Sit down at a table with a pen, the text­book, and the record­ing of it.
Push play on the record­ing of the first chapter.
Lis­ten care­ful­ly to the first cou­ple of sec­onds (or just let it play the whole chap­ter for fun!)
Stop, and think if you could under­stand any­thing. Don't wor­ry if you can't: you're just dis­cov­er­ing the lan­guage and its pronunciation.
Now, slow­ly read the first sentence(s) that you lis­tened to.
Make sure you under­stand the mean­ing by look­ing at the mar­gin­al notes and images.
After you've under­stood the first sentence(s), restart the record­ing from the start.
Look­ing at the book, read aloud with the record­ing, and try to match your pro­nun­ci­a­tion as close as pos­si­ble to the record­ing, in essence, hav­ing your voice become almost an echo (Here is an in-depth expla­na­tion of this tech­nique). Don't wor­ry if it's dif­fi­cult; it only takes time and practice.
Lis­ten to a few more sen­tences, and stop, and then fol­low steps 3–7.
Repeat this for the whole first sec­tion, called a lec­tio.
Now lis­ten to the whole lec­tio while read­ing aloud as in step 8.
If you still have time, do all the exer­cis­es of lec­tio one in writ­ing. As you write, read out aloud all the words you write. Make a con­nec­tion between the writ­ten word and the sound.
Relax and give your­self a reward!
That's way too much reviewing!
Yes, it is a lot. Many peo­ple rush through the book as soon as they "get the gist".
They usu­al­ly pay the price lat­er, when they real­ize they don't have a rock-sol­id foun­da­tion and won­der if there is a trans­la­tion of Famil­ia Romana (no.)
If you fol­low this method, you will build a strong foun­da­tion in the lan­guage and con­fi­dence in your abil­i­ty. Why not try it for 7 days, and see?
Good luck,
—Daniel