More and more schools embrace using Latin com­mu­nica­tive­ly to make learn­ing Latin more effec­tive and enjoy­able. Dur­ing the sum­mer, there are even immer­sion cours­es where stu­dents spend days or weeks togeth­er, tak­ing class­es and speak­ing only Latin.
Hav­ing taught in sev­er­al such pro­grams, I have heard first­hand about the dif­fi­cul­ties of find­ing the right course. In this arti­cle, I will help you find the best one for your situation.
To find the best sum­mer immer­sion course in Latin for you, con­sid­er the fol­low­ing questions:
When and how long is the program?
Where is the pro­gram located?
What is the price? Are there schol­ar­ships or stu­dent discounts?
What is includ­ed in the price?
What are the pre­req­ui­sites: age and Latin ability?
What is the cur­ricu­lum like?
What do par­tic­i­pants from pre­vi­ous years say about the program?
There's a lot to con­sid­er when decid­ing what pro­gram to go for.
Let's go through the most impor­tant aspects to con­sid­er when choos­ing one.
What Is An Immersion Program In Latin?
First, let's go a lit­tle deep­er into what these sum­mer immer­sion cours­es are and what their pur­pose is.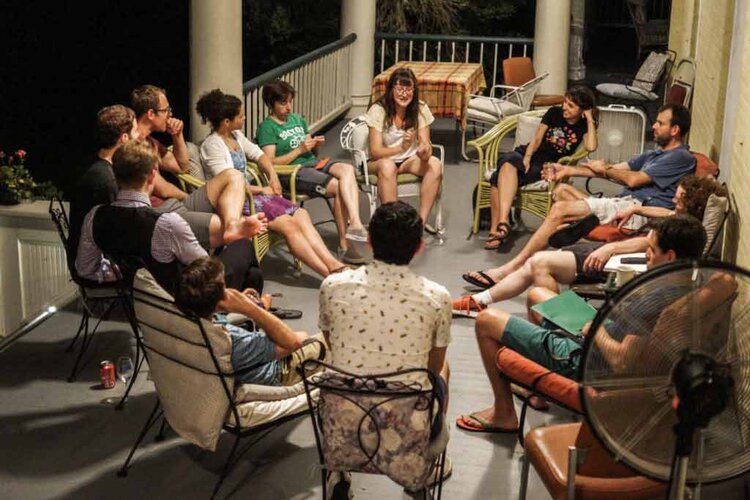 In tra­di­tion­al Latin pro­grams, stu­dents spend most of their time learn­ing gram­mar and trans­lat­ing from Latin into their lan­guage. Although this method has its mer­its, it is lim­it­ed, exclud­ing many of the fas­ci­nat­ing and ben­e­fi­cial activ­i­ties com­mon in mod­ern lan­guage classrooms.
The Latin sum­mer immer­sion cours­es we are dis­cussing here are very dif­fer­ent from tra­di­tion­al Latin pro­grams and are a per­fect com­ple­ment to con­ven­tion­al methods.
You are per­haps famil­iar with immer­sion pro­grams in mod­ern lan­guages, where peo­ple use only the lan­guage they are study­ing to com­mu­ni­cate. This is the basic idea of Latin pro­grams as well, but per­haps with a lit­tle more focus on read­ing and literature.
Most immer­sion pro­grams in Latin take place over a week or a bit more. Stu­dents and teach­ers often live togeth­er on cam­pus or in a larg­er house. Dur­ing the week, there are lessons in Latin, read­ings, and ample time for social­iz­ing in Latin, with games, din­ners, and parties–where every­one speaks Latin.
The pur­pose of these immer­sion cours­es is to help stu­dents inter­nal­ize as much as pos­si­ble of the lan­guage through con­stant expo­sure to the syn­tax, mor­phol­o­gy, and lex­i­con of Latin—all while hav­ing fun and get­ting to know peo­ple with sim­i­lar interests.
Finding The Right Program
There are many things to con­sid­er when decid­ing on an immer­sion pro­gram. Let's start.
Date & Duration: When And How Long?
The first thing to con­sid­er is when you would like to par­tic­i­pate in a pro­gram. There are Latin sum­mer immer­sion pro­grams from ear­ly June to late August and September.
Next, con­sid­er how long you would like the pro­gram to be. Here too, there are sig­nif­i­cant dif­fer­ences; some run for a week­end, while oth­ers one, two, or even three weeks. Here you should not only con­sid­er if you have the time in your sched­ule but also if you think you would like to spend e.g., two or three weeks speak­ing only Latin. Many treat these pro­grams as a sub­sti­tute for vaca­tions but remem­ber that they can be very tax­ing if you are not used to speak­ing Latin.
Let's say you'd like a one-week pro­gram in July. The ques­tion is then where?
Where Is The Program?
Country
The major­i­ty of Latin sum­mer cours­es in spo­ken Latin are in the Unit­ed States and Europe. There are also cours­es in Cen­tral and South America.
If you can afford it, con­sid­er attend­ing a Latin immer­sion course abroad because com­bin­ing speak­ing Latin with dis­cov­er­ing a new coun­try and cul­ture is a fan­tas­tic experience.
Rural vs. Urban
When look­ing at dif­fer­ent places, you might also con­sid­er if you'd pre­fer the course to be in an urban or rur­al area. Some cours­es are on uni­ver­si­ty cam­pus­es close to or in cities, while oth­er pro­grams take place in rur­al areas. The lat­ter is bet­ter if you want to cre­ate a tru­ly immer­sive expe­ri­ence where you have no inter­ac­tion with lan­guages oth­er than Latin. Such 100% Latin immer­sion is more chal­leng­ing to achieve if there are restau­rants and cafes close by since par­tic­i­pants will tend to vis­it them soon­er or later :).
Since some pro­grams are in rur­al areas, make sure you can get there. Use Google Maps to see how to get there, and if you would need to have a car. In such cas­es, many pro­grams try to coor­di­nate with par­tic­i­pants and pro­vide trans­porta­tion from the near­est air­port or city.
Next, it's time to con­sid­er the price of the sum­mer course.
How Much Do Courses Cost?
The prices of these Latin sum­mer pro­grams vary wide­ly, rang­ing from a few hun­dred dol­lars to a few thou­sand dol­lars. Cours­es in the Unit­ed States and West­ern Europe tend to be the most expensive.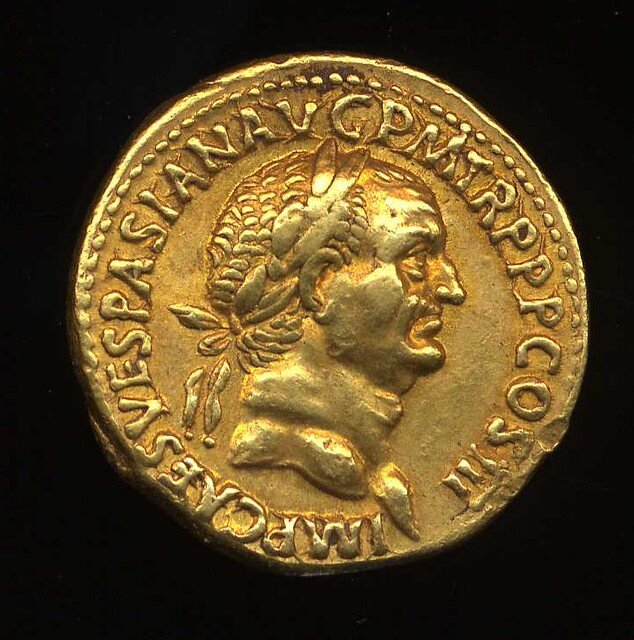 Note that the price depends not only on the loca­tion and dura­tion but also on what is includ­ed. Many pro­grams include tuition, hous­ing, and some­times even food, in their price, while oth­ers include only tuition. Make sure you ask what is included!
Reducing Cost
To reduce expens­es, remem­ber to see if you have friends or rel­a­tives near­by with whom you could stay. Anoth­er way of reduc­ing costs, espe­cial­ly for stu­dents, is to apply for schol­ar­ships. Var­i­ous asso­ci­a­tions work­ing to pro­mote clas­sics offer schol­ar­ships, and some­times the schools offer­ing the immer­sion cours­es have their own scholarships.
If you are a teacher, some schools allow teach­ers to take these cours­es as pro­fes­sion­al devel­op­ment. Make sure to ask what is possible!
Anoth­er way to reduce costs is to ask if you could help out with the orga­ni­za­tion of the course or any oth­er way to get a reduced course fee.
Refund Policy
Since some cours­es cost quite a lot of mon­ey, it might be a good idea to ask if there is a refund pol­i­cy in case some­thing comes up and you can't attend the program.
Restrictions And Prerequisites
Age
Remem­ber to find out if the pro­gram has an age lim­it; do you have to be 18, 21, or 65? Most pro­grams are for adults, so under­age stu­dents would not have any ded­i­cat­ed super­vi­sion from staff. There are, how­ev­er, pro­grams for younger stu­dents of high school age, but these are few­er. As with every­thing else, write to the orga­niz­ers and ask. If they get many requests for a group for younger stu­dents, per­haps they can orga­nize a sep­a­rate event tai­lored to them.
Latin Experience
A crit­i­cal thing to ask is what the pre­req­ui­site Latin lev­el is, i.e., how much Latin should you know? How much Latin speak­ing expe­ri­ence should you have?
There are some­times dif­fer­ent groups for dif­fer­ent lev­els. It can be a very stress­ful expe­ri­ence if you end up in a group where your abil­i­ty to express your­self and under­stand is far below that of the oth­ers. It is often hard for orga­niz­ers to define the nec­es­sary pre­req­ui­site abil­i­ty because stu­dents often dif­fer from year to year. But make sure you get a clear idea of the Latin lev­el of par­tic­i­pants of pre­vi­ous years.
That being said, remem­ber that it is a learn­ing expe­ri­ence, so you don't have to be Cicero!
What Is The Curriculum?
Many Classes, Or Much Free Time?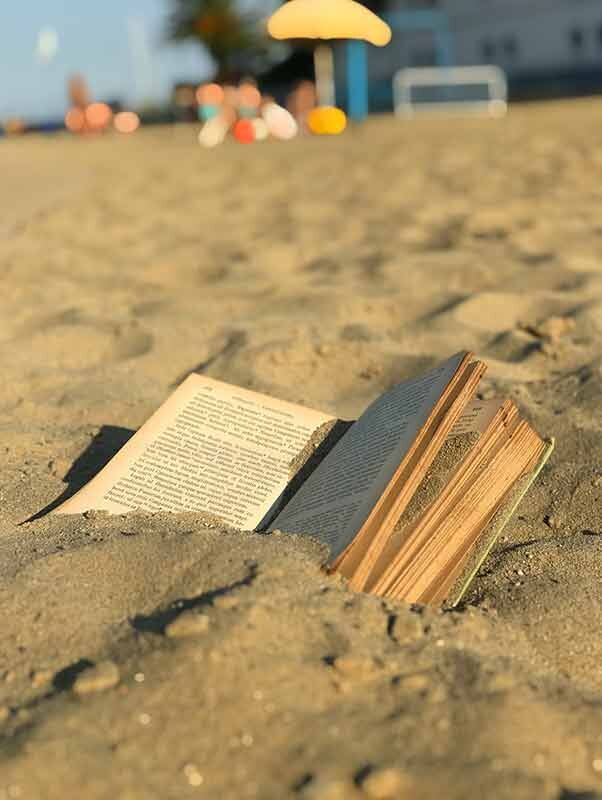 There are great dif­fer­ences between pro­grams in terms of how the day-to-day of the pro­gram looks. Make sure to look at the sched­ule or write and ask so that you know what to expect when you get there. Ask what the day-to-day activ­i­ties are.
Some pro­grams have a heavy course load, with many hours of class­es each day, while oth­ers have few­er class­es and focus more on learn­ing through dis­cus­sion and socializing.
Ask Online About The Program
Find Students Who Have Participated
Final­ly, the best is to find peo­ple who have already par­tic­i­pat­ed and to ask them. You can eas­i­ly find peo­ple in the spo­ken Latin groups on Face­book or Twit­ter. Just leave a post ask­ing about peo­ples' expe­ri­ence in a par­tic­u­lar Latin pro­gram. It's a good idea to ask sev­er­al peo­ple about their expe­ri­ence of a spe­cif­ic pro­gram, as it is very sub­jec­tive, and the pro­grams change from year to year.
Where Can I Find A Latin Summer Immersion Course?
Now that you know what to con­sid­er when choos­ing a pro­gram, you are ready to pick a course! As men­tioned, there are Latin sum­mer immer­sion cours­es in many dif­fer­ent coun­tries, and it can be hard to find out about them. That's why we have com­piled a list of sum­mer cours­es. Note that we have to affil­i­a­tion with any of them.
Additional Suggestions:
Lis­ten to Latin. One of the most shock­ing aspects of attend­ing a spo­ken Latin immer­sion course for the first time is that you have to process Latin in real-time. There's no pos­si­bil­i­ty of look­ing back at the sub­ject or skip­ping to the verb. You can always ask the oth­er per­son to repeat! An excel­lent way to pre­pare is to get into the habit of lis­ten­ing to Latin. To get into the habit, you can watch video lessons all in Latin pub­lished every week here.
Go with a friend. Par­tic­i­pat­ing in an immer­sion pro­gram for the first time can be a fan­tas­tic expe­ri­ence, but some­times also stress­ful. A great way to reduce stress can be to par­tic­i­pate togeth­er with a friend. That way, you can also pre­pare and per­haps get used to speak­ing Latin in the months lead­ing up to the pro­gram. If you can't per­suade a friend to par­tic­i­pate, go to one of the Latin groups on Face­book, and get to know oth­er peo­ple par­tic­i­pat­ing in the same program.
Speak Latin. Make sure you try to speak Latin before you attend the sum­mer course so that the first time you do it, it's not entire­ly new to you, and you can feel more con­fi­dent. Prac­tice speak­ing Latin to your­self or with oth­ers in con­ver­sa­tion groups online and offline.
Pre­pare. In many pro­grams, class­es will focus on a set num­ber of texts or top­ics. To pre­pare, you can ask the orga­niz­ers which these are and study the texts, and per­haps learn the vocab­u­lary rel­e­vant for the cen­tral top­ics of the course. Orga­niz­ing sum­mer pro­grams is often a colos­sal task, and fre­quent­ly under­staffed, so it's a good idea to wait a while to allow them to decide on the course material.
Good luck! I hope you find a great Latin pro­gram and that you have a blast and learn a lot! Bene vale!