About guest authors
We seek to pro­mote the study of Latin and make recent research known to a wider audi­ence. We have the hon­or to host schol­ars, uni­ver­si­ty pro­fes­sors, teach­ers, and enthu­si­ast. With over 20'000 month­ly vis­its, schol­ar­ly research can reach a wider audience.
If want to write about your research and make it acces­si­ble to a wide audi­ence, write us at [email protected].
Hans Aili
Hans Aili is Pro­fes­sor Emer­i­tus of Latin (Stock­holm Uni­ver­si­ty, Sweden).
His research has focused on three prin­ci­pal areas: styl­is­tics of Clas­si­cal Latin Prose (The Prose Rhythm of Sal­lust and Livy (1979)), Swedish medieval Latin (Sanc­tae Bir­git­tae Rev­e­la­tiones (IV 1992, VIII 2002)), and Swedish Neo-Latin lit­er­a­ture, espe­cial­ly war-time pro­pa­gan­da poet­ry and, sci­en­tif­ic writings.
Peter Barrios-Lech
Peter Bar­rios-Lech is an Asso­ciate Pro­fes­sor of Clas­sics at the Col­lege of Lib­er­al Arts, Uni­ver­si­ty of Massachusetts.
His research inter­ests touch upon a vari­ety of areas of ancient lit­er­a­ture, e.g. Roman and Greek dra­ma, soci­olin­guis­tics, prag­mat­ics, and recep­tion. Draw­ing from his research into col­lo­qui­al Latin, he incor­po­rates spo­ken Latin reg­u­lar­ly into his teach­ing method. In the sum­mer, he heads up the Latin immer­sion course Con­ven­tic­u­lum Bostoniense.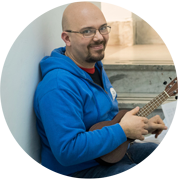 Alessandro Conti
Alessan­dro Con­ti, PhD, is a high school teacher in Verona, Italy, who adopts the use of spo­ken Latin in his teach­ing. He also pub­lish­es the pop­u­lar Latin pod­cast Ser­mones Raedarii, in which he talks about Latin, teach­ing, and many oth­er things. He has also writes orig­i­nal music in Latin.
Eleanor Dickey
Eleanor Dick­ey is Pro­fes­sor of Clas­sics (Uni­ver­si­ty of Read­ing, Lon­don, UK).
Pro­fes­sor Dickey's field of research per­tains to a wide array of sub­jects, from aspects of con­ver­sa­tion­al Latin and greek lan­guage (e.g. Greek Forms of Address, Oxford Uni­ver­si­ty Press 1996), to the lan­guage learn­ing dia­logue books of antiq­ui­ty (The Col­lo­quia of the Hermeneu­ma­ta Pseu­do­dositheana, Cam­bridge Uni­ver­si­ty Press 2012–15).
Victor Frans
Vic­tor Frans is cur­rent­ly writ­ing his dis­ser­ta­tion on Saxo Gram­mati­cus. He holds a BA in Latin from Stock­holm Uni­ver­si­ty and an MA in Medieval Stud­ies from the Uni­ver­si­ty of Oslo. He has worked in the Swedish Nation­al Archives and on a project on St. Bir­git­ta of Swe­den (14th century).
Tom Keeline
Tom Kee­line is an assis­tant pro­fes­sor of Clas­sics at Wash­ing­ton Uni­ver­si­ty in St. Louis.
He teach­es his Latin class­es either exclu­sive­ly or in large part in Latin, and he co-hosts the Latin pod­cast Philolo­gia Peren­nis with Patrick Owens. He also enjoys activ­i­ties with imme­di­ate prac­ti­cal appli­ca­tion in every­day life, such as Latin verse com­po­si­tion and lex­i­cog­ra­phy. Out­side of Clas­sics he spends most of his time with his wife and three children.
Christian Laes
Chris­t­ian is Pro­fes­sor Ancient his­to­ry (Uni­ver­si­ty of Man­ches­ter, UK).
Pro­fes­sor Laes stud­ies the social and cul­tur­al his­to­ry of Roman and Late Antiq­ui­ty, pay­ing par­tic­u­lar atten­tion to the human life course: child­hood, youth, fam­i­ly, sex­u­al­i­ty, and dis­abil­i­ties. His mono­graphs and over eighty con­tri­bu­tions have been pub­lished with inter­na­tion­al­ly renowned pub­lish­ers and journals.
Terence Tunberg
Ter­ence Tun­berg is Pro­fes­sor of Clas­sics at the Uni­ver­si­ty of Kentucky.
His research inter­ests include human­ist Latin, Cicero­ni­an­ism and the use of spo­ken Latin dur­ing the peri­od. Pro­fes­sor Tun­berg is also famous for his abil­i­ty to speak Latin, as well as the Con­ven­tic­u­lum Lexingtoniense.
Dirk Sacré
Dirk Sacré is Pro­fes­sor emer­i­tus of Latin (KULeu­ven).
His schol­ar­ly research treats a wide array of top­ics in the field of Neo-Latin belles-let­tres, e.g. Ear­ly Mod­ern epis­tolog­ra­phy, Neo-Latin poet­ry, and the Clas­si­cal Tra­di­tion. He is also edi­tor of the series Sup­ple­men­ta Human­is­ti­ca Lovanien­sia (Leu­ven) and vice-pres­i­dent of the Acad­e­mia Latini­tati Foven­dae (Rome).
Benjamin Turner
Ben­jamin Turn­er is a Cana­di­an gen­er­al sur­geon, present­ly study­ing head and neck oncol­o­gy in Florida.
He was made Bac­calau­re­a­tus Artium at Thomas Aquinas Col­lege in Cal­i­for­nia and Med­i­c­i­nae Doc­tor at the Uni­ver­si­ty of West­ern Ontario, and is pur­su­ing a Mag­is­ter Artium in med­ical ethics at Duquesne Uni­ver­si­ty. He believes that a lit­tle Latin would go a long way to help doc­tors prac­tice bet­ter medicine.