Have you ever found your­self in a sit­u­a­tion where you are damned if you do and damned if you don't?
Proverb For Problems
Auribus teneo lupum, i.e., hold­ing a wolf by its ears, as one would express this in Latin, reflects encoun­ter­ing a prob­lem or a dif­fi­cul­ty that has yet to be over­come. How­ev­er, whichev­er path you take, what­ev­er you do, dif­fi­cul­ties are to be met. The proverb illu­mi­nates the fact that some­times there are no per­fect solu­tions to a prob­lem, some­times there are no solu­tions at all.
Antipho's Alternatives
This expres­sion is rather old and we find it already with the Roman play­wright Ter­ence who was born in 195 or 185 B.C. He put the words into the mouth of one of his char­ac­ters, Antipho, who at the same time did a great job in explain­ing the proverb itself:
"Auribus teneo lupum, nam neque quo­mo­do a me amit­tam inve­nio neque uti retineam scio."

— Ter­en­tius, Phormio 506
i.e. "I've got a wolf by the ears; for I nei­ther know how to get rid of her, nor yet how to keep her." (transl. Riley, 1887)
And, if you've ever found your­self hold­ing on to a wolf's ears you know that you have two options: keep­ing your hold of the ears or let­ting them go. You also know that both could very well end in dis­as­ter, so you are in a bit of a tight spot.
Tiberius' Troubles
Accord­ing to the Roman his­to­ri­an Sue­to­nius' work, De Vita Cae­sarum, writ­ten in 121 A.D, Emper­or Tiberius (reign 14–37 A.D.) often used this expression:
"Cunc­tan­di causa erat metus undique immi­nen­tium dis­crim­inum, ut saepe lupum se auribus tenere diceret. "

— Sue­to­nius, De Vita Cae­sarum, Lib.III Tiberius, 25
i.e. "The cause of his hes­i­ta­tion was fear of the dan­gers which threat­ened him on every hand, and often led him to say that he was 'hold­ing a wolf by the ears.'" (transl. Rolfe, 1914)
Founding Father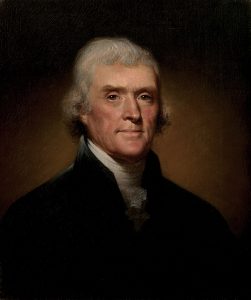 To the mod­ern world, this proverb was made famous by none oth­er than Thomas Jefferson.
In a let­ter to John Holmes, dat­ed the 22nd of April 1820, Jef­fer­son dis­cussed slav­ery and the Mis­souri question/compromise (admit­ting Mis­souri as a slave state and Maine as a free state to keep the bal­ance in Con­gress between slave and free states).
Jef­fers­son wrote:
"We have the wolf by the ears, and we can nei­ther hold him, nor safe­ly let him go. Jus­tice is in one scale, and self-preser­va­tion in the other."

— Let­ter from Thomas Jef­fer­son to John Holms, April 22, 1820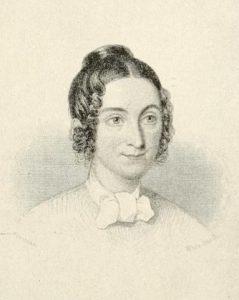 On the 18th of July 1824, Jef­fer­son used the expres­sion again in a let­ter to the poet Lydia Howard Hunt­ley Sigour­ney, regard­ing the rights of Native Amer­i­cans. You can read a tran­script of it here.
Jef­fer­son sup­pos­ed­ly owned a 1718 edi­tion of Sue­to­nius, so it's no won­der he used such a fit­ting expres­sion for his concerns.
So, have you ever tried to hold a wolf by the ears? Or a tiger by the tail, as a more mod­ern ver­sion of this proverb, goes? No? Good. Don't.
Look­ing for more wolves in proverbs. Learn more about Lupus in fab­u­la here.
---
References
Hen­ry Thomas Riley, The Come­dies of Ter­ence; lit­er­al­ly trans­lat­ed into Eng­lish prose, New York 1887.
Sue­to­nius. Lives of the Cae­sars, Vol­ume I: Julius. Augus­tus. Tiberius. Gaius. Caligu­la. Trans­lat­ed by J. C. Rolfe. Intro­duc­tion by K. R. Bradley. Loeb Clas­si­cal Library 31. Cam­bridge, MA: Har­vard Uni­ver­si­ty Press, 1914.
The writ­ings of Thomas Jef­fer­son; col­lect­ed and ed. by Paul Leices­ter Ford vol X. New York, 1899, p.157–158.